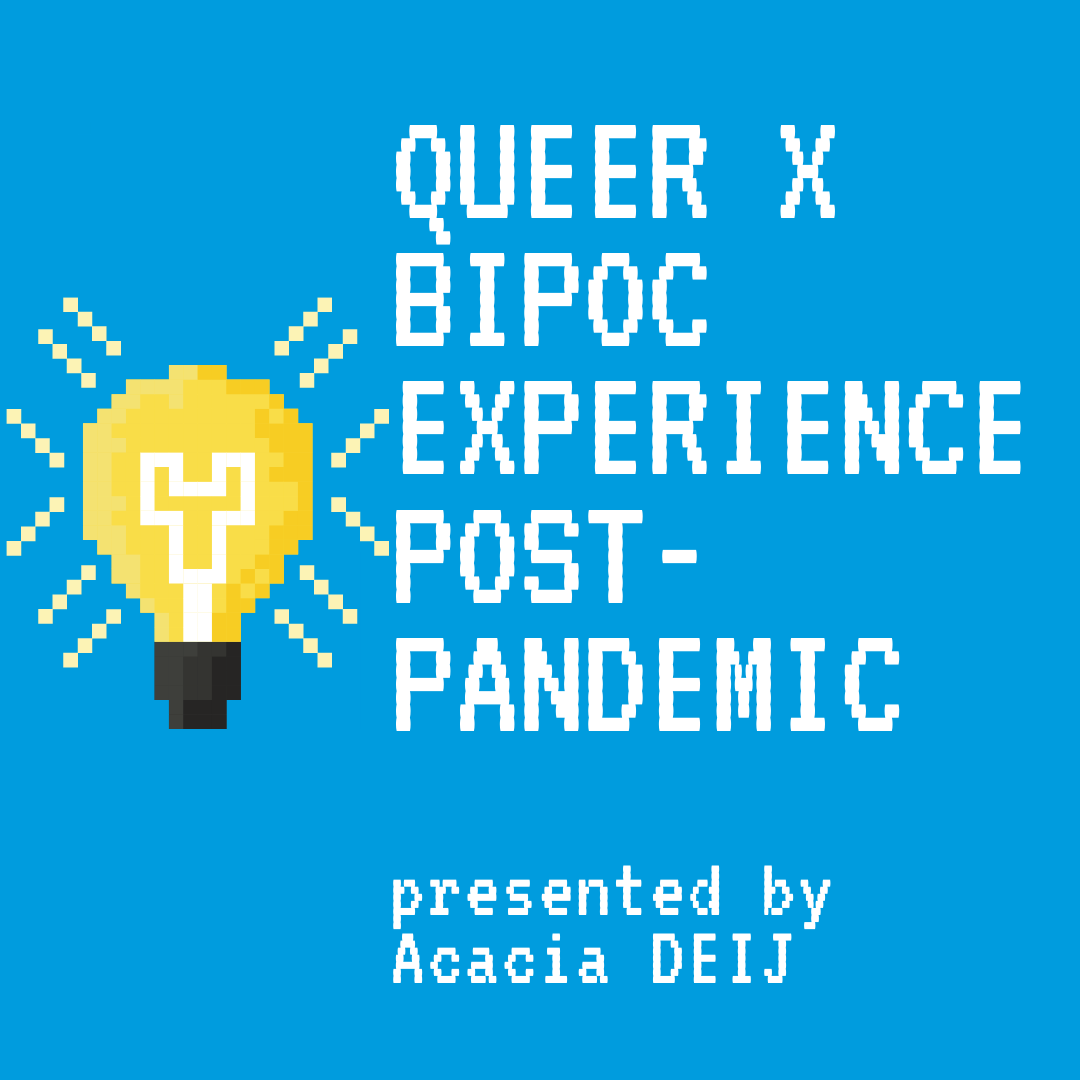 Today we are excited to share with you the audio from our virtual panel presented by our Diversity, Equity, Inclusion, and Social Justice (DEIJ) Committee. 
DEIJ Advisors KorbyQuan Reed and Portialyn Buzzanga moderated a conversation on the Queer and BIPOC experience during and after the pandemic. They are joined by Soraiya Khamisa, LCSW, and Kala Lacy, AMFT + CYT, and James Green, LMFT.
The panel focused on the narratives and experiences of Queer folx that also identify as BIPOC and how the pandemic has impacted their lives, where we see hope in 2021, and how clinicians and Acacia can continue to participate in supporting individuals and communities.
Follow Acacia on social media to stay informed on future DEIJ panels!